In this post we are going to provide you an information about all available PCB design software's. Check for more DIY projects on Acoptex.com.
Tag: Project 400 Review of PCB design softwares
Project resources
Libraries: None used;
Code: None.
Let's start:
1. CircuitStudio
CircuitStudio the PCB Design Tool ready to pick up and go. With the 1.5 release now making it easier than ever to transition your historical Eagle™ data into a modern tool, with the peace of mind that you will be able to continue editing your design files today, tomorrow and into the future.
2. CADint PCB
The CAD tool for engineering professionals worldwide: CADint PCB gets the job done without getting in your way. Powerful, fast and stable, yet with an ease of use that gets you productive in a hurry.
3. PCB Elegance
PCB Elegance is a suite of circuit board design tools for Windows. Including schematic capture, board layout, and manufacturing file generation.
Features
Free and open source.
Easy to learn. The user interface is logical, follows modern conventions, and is consistent across the different tools.
Fast zoom and panning with the mouse.
Able to handle complex designs. 2000+ components, 40000+ traces are no problem. A Pentium motherboard is included as an example design.
Keyboard shortcuts are listed next to each menu item so may be learned as you go. They can also be modified.
Colours of schematic and layout editors can be changed. Bicoloured patterns are supported in the layout editor.
Route with online DRC, dynamic rats nest, trace dragging.
Active schematic select allows selecting groups of layout components from the schematic editor.
Edit parameters of multiple components at once.
Schematic symbol editor allows the creation of complex schematic symbols quickly. Symbol libraries are included.
Geometry editor contains wizards for integrated circuits DIP, SOIC, BGA, etc.
Context sensitive help.
Generates Gerber output plots.
4. Minimal Board Editor
Minimal Board Editor is a small Print Circuit Board editor Software. Supports Single layer, double layer and four layer up to 300 mm square, exports RS-274X extended Gerber and Excellon drill data. It needs .NET Framework 2.0 or later. Source code included.
5. Image To Gerber Converter
This application allows you to load an image file and convert it to a gerber file. For best result, you can adjust color and tolerance filters and see a preview image before creating output files.
6. SVG2Shenzhen For KiCad
Convert Inkscape SVG drawings to KiCad PCB and footprint modules. Inkscape extension for exporting drawing into Kicad PCB. Draw Any kind of shapes without restriction (unlike svg2mod), Support Drill Pad, and custom drill size, Support Edge Cut (PCB Shape), Tested on OSX, and Windows and Linux.
7. CAM350 14.5
CAM350 is the industry de facto standard for verification, optimization and output generation to efficiently and effectively drive PCB fabrication and part of the truly integrated manufacturing data preparation solution from DownStream Technologies.
Today's complex PCB designs require comprehensive verification before they are transferred to the PCB fabricator to ensure a successful and timely manufacture of bare boards. Problems arising during PCB fabrication can drastically impact product schedules, result in costly design re-spins, and require modifications to the design that might compromise the design's integrity and intent. Inspecting, preparing and validating the PCB design prior to release to manufacturing will result in a significant increase in efficiency, less risk of design re-spin, and, most importantly, successful electronic products, built faster, at less cost.
8. Tracespace.Io
Upload your Gerber and drill files to render your board. Free onlilne Gerber Viewer.
9. Viewmate
Includes Smart DFM & ViewMate Responder, Full layer by layer design visibility, Quote and Order PCBs instantly!
10. GerberLogix 3.5
Reading documentation before you can finally use a software is bothering you? Whenever possible, you work around time-consuming installations? And, you avoid programs that clutter your Windows registry?
After all, you think a software should support you in your work and thereby save you valuable time!
GerberLogix provides you with exactly these advantages combined with a wide range of functions. So why not download the latest version of our free, multifunctional Gerber Viewer GerberLogix? The Freeware licence is only valid for uncommercial usage. A licence for commercial usage is available for 109 Euro (plus VAT) per workplace.
11. GC-Prevue
Provided for a small charge and used by over ONE MILLION circuit board designers, fabricators and assemblers, GC-Prevue is the de facto standard Gerber viewer for anyone involved in the printed circuit board supply chain. GC-Prevue reads all common CAD generated electronic manufacturing outputs including Gerber, AutoCAD DXF and DWG, Barco DPF, Excellon, Sieb and Meyer, HPGL and HPGL2.
12. DFM Now!
Easy to use and Free Gerber Viewer, ODB++, IPC-2581, NC Drill & Rout.
13. Pad2Pad
Pad2Pad is free PCB layout software connected to a REAL circuit board manufacturer. It's easy-to-learn, powerful, and includes instant pricing. No Gerber files export.
14. XL Designer 2.42
XL Designer is an advanced printed circuit board (PCB) layout design software solution suitable for the creation of large complex multilayer boards. Boards may utilise blind and/or buried via hole technology, and individual power plane layers may be split into multiple zones to permit multiple power nets on each power plane layer.
15. Pulsonix PCB Design Software
Pulsonix provides your company with advanced yet affordable, PCB design capability. The Pulsonix PCB Design environment has been carefully designed to ensure maximum productivity from minimal engineer input time.
16. Library.Io
Create manufacturing-ready footprints & 3D models. Instantly generate PCB packages by entering a few dimensions from a data sheet.
17. Viewplot
Viewplot: The Gerber viewer, Editor & Converter in one. Translate your CAD data in seconds, as standalone tool or integrated within existing CAD processes. Viewplot allows you to inspect various CAD formats, take measurements and manipulate data. Create high resolution PDF documentation within the graphical user interface or in batch mode. It is the most complete and inexpensive tool available on the market ! The Viewer is completely Free of charge and can be used for all supported formats.
18. NI Ultiboard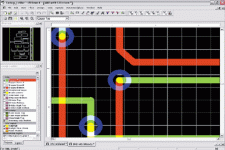 National Instruments Ultiboard™ software offers efficient PCB design layout and routing with a customizable environment to ensure feature accessibility and immediate productivity. The advanced spreadsheet view, toolbox, and design wizards help you easily manage, control, and define any board layout. Integration with Multisim™ interactive SPICE-based simulation software provides simple schematic transfer to PCB, while backward and forward annotation ensures design iteration management.
19. CADSTAR Express 2018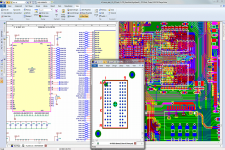 CADSTAR Express provides a quick and easy way for you to experience the basic features of our standard PCB solution. It includes all the core functionality of CADSTAR 2018, limited to 300 pins and 50 components, plus the opportunity to experience Zuken's place and route editor tool P.R.Editor XR 2000. CADSTAR PCB design software allows you to draw schematic designs and transfer them to the PCB layout environment. After an error-free transfer, CADSTAR helps to place the components into the board outline. The completion of the PCB design is followed by the generation of manufacturing output data for PCB fabrication.
20. PCB-Investigator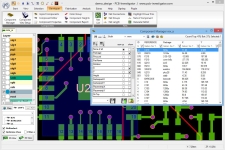 PCB-Investigator is an advanced tool for viewing and editing PCB files. The program has a convenient, stylish interface, and pop-up contextual help helps to understand the variety of menu buttons. The software supports hot keys, in addition to all the main buttons there is quick access, performed by drawing one of certain gestures with the mouse. A list of all gestures is listed in the program manual. PCB-Investigator software can export, import and edit file formats: ODB ++, GenCAD, Gerber 274x, DXF, and also supports files of the formats: Excellon, IPC-2581, DWG, Sieb & Meyer, CGM, DWT, HPGL, SPL, PM. It is possible to combine the specification of the ERP-system and the data of the printed circuit board. In addition to the PCB-Investigator, you can save the results in the following formats: IPC 356 A, BOM, BMP, PNG and JPG. There are wide print settings.
21. DipTrace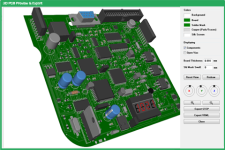 DipTrace is quality Schematic Capture and PCB Design software that offers everything to create simple or complex multi-layer boards from schematic to manufacturing files. After a couple of hours you become productive with simple boards and then improve your skills step-by-step. Basic features are enough for simple projects and advanced capabilities should be used for complex circuit boards. All DipTrace modules share similar interface conceptions and design basics. The tutorial contains detailed instructions for all stages of the board design. It is included in the DipTrace installation package. A 30-day full-featured trial, various DipTrace Editions and upgrade without overcharge will satisfy even the most cost-concious managers.
22. EaglePanelizer – EAGLE CAD Artwork Panelizer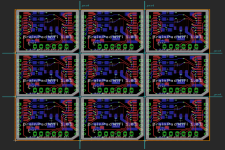 This is simple tool for panelize EAGLE CAD artwork.
23. Gerber Panelizer, PCB Tools, Gerber Preview Renderer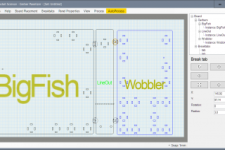 Tools to load/edit/create/panelize/prerender sets of gerber files. A recent build is available on http://blog.thisisnotrocketscience.nl/projects/pcb-panelizer/ The .sln file (for VS2015 community edition) can be found in the GerberProjects folder. All tools are clean C# and will run fine under Mono. Please see http://www.thisisnotrocketscience.nl for news/updates/blogs More tools: https://github.com/ThisIsNotRocketScience/GerberTools
24. LibrePCB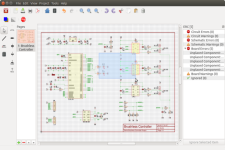 A new, powerful and intuitive EDA tool for everyone. LibrePCB is a free EDA software to develop printed circuit boards. It's currently under heavy development to bring out first stable releases as soon as possible.
25. PCB Artist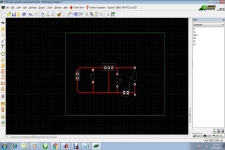 Printed Circuit Board Design Made Easy. PCB Design Layout Software with FREE Live Technical Support and top PCB Layout Capabilities. Features such as "Multi-Page Schematic" and "Netlist Import".
26. PcbDraw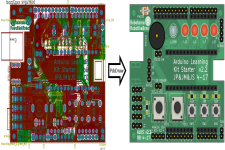 Convert your KiCAD boards into nice looking 2D drawings suitable for pinout diagrams. Never draw them manually again! This small Python script takes a KiCAD board (.kicad_pcb file) and produces a 2D nice looking drawing of the board as an SVG file. This allows you to quickly and automatically create awesome pinout diagrams for your project. These diagrams are much easier to read than a labeled photo of a physical board or an actual KiCAD design.
27. PCB Panelizer & Gerber Tool Suite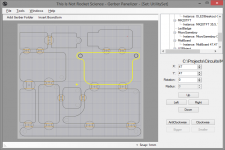 Tools to load/edit/create/panelizer sets of gerber files
28. BMP To PCB Converter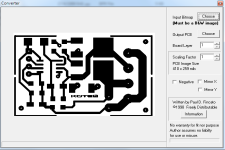 This program was designed to allow importing of bitmap images onto a Protel PCB. The ouput of this program is a generic Protel PCB file. Simply open this PCB design in the PCB editor, select and copy this area. Then paste the image onto your circuit board design.
29. Kicad StepUp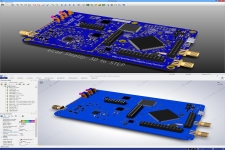 kicad StepUp: a new approach to export kicad board and modules in STEP AP214 (with colors). With kicad StepUp, it is possible to work in kicad EDA with the same component model data available in the STEP AP214 3D format, and obtain a 3D STEP AP214 model of the pcb board and a complete board assembles with electronic modules, to be used for MCAD interchange. The accurate 3D visualization of components on board assembles in kicad 3dviewer, is maintained in the same accuracy and aspect in STEP AP214 format. The kicad StepUp script maintains the usual way to work with kicad, but improves the process to work in a collaborative way with mechanical designers bringing near ECAD and MCAD environments.
30. CADint PCB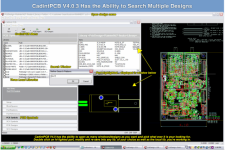 Our Hierarchical Schematic capture is second to none. .Unlimited capabilities include multi−bus structure with 99 different bus names, different widths for different buses. You can trace a signal throughout the entire design including systems schematic which has purchased parts. (Cables, other PCBbd's etc.)
31. CADint PCB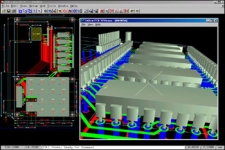 Try out CADint or design hobby projects for free. With CADint Freeware you get all the power of CADint PCB for small projects. Layouts are limited to 100 pads and schematic diagrams are limited to 350 nodes.
32. Easy-PC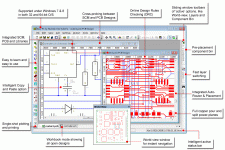 As the 'Best In Class' PCB layout and design product in Europe within the shrink-wrapped market, Easy-PC is also one of the most developed products. Number One Systems commitment to continual development and expansion of the product means that every year we offer our existing much-valued customers a new version of the product at a reasonable upgrade price.
33. CircuitMaker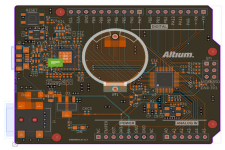 You need a PCB design tool made specifically for you. You're a passionate electronics maker, and you're part of a growing community. Every day you're coming up with new and innovative ideas that need to be brought to life. That's why we made CircuitMaker, to help turn those great ideas of yours into reality. A sleek and slender interface removes the clutter and puts only what you need at the front and center of your design process. And a powerful PCB design engine pushes your design potential further than it has ever been before. This is a free PCB design tool unlike anything you've ever seen before.
34. PCBWeb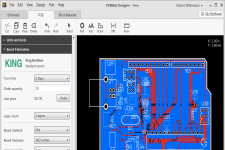 PCBWeb is a free CAD application for designing and manufacturing electronics hardware.
35. Simple 3D Gerber Viewer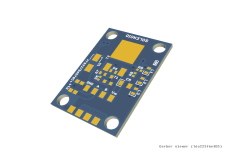 This tool is a simple 3D viewer for Gerber files. It's only displaying PCBs, and is primarily intended as a validation tool to review Gerber files before sending them to a PCB fab house. Only recent Windows (Vista and later) are supported so far, 32bits and 64bits.
36. GEDA PCB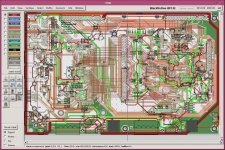 The gEDA project has produced and continues working on a full GPL'd suite and toolkit of Electronic Design Automation tools. These tools are used for electrical circuit design, schematic capture, simulation, prototyping, and production. Currently, the gEDA project offers a mature suite of free software applications for electronics design, including schematic capture, attribute management, bill of materials (BOM) generation, netlisting into over 20 netlist formats, analog and digital simulation, and printed circuit board (PCB) layout.
37. Osmond PCB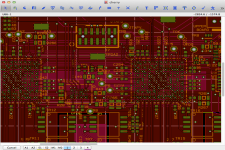 If you design printed circuit boards, or you would like to, Osmond PCB for Macintosh puts great power and flexibility within your reach. Artificial limits and restrictions are banished. You can now design boards of any size and shape and with as many layers as you want. With a spatial resolution of 10 nanometers (0.00001 mm), Osmond gives you all the precision you need. You can place parts anywhere on the board with any orientation. You can also run traces of any width along any path and at any angle.
38. ZenitPCB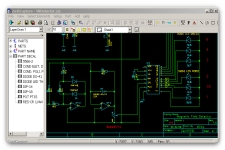 Free PCB Layout for your electronic projects…
39. FreeCAD-PCB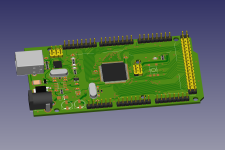 Mod FreeCAD-PCB allow you to import PCB boards to FreeCAD. Scope of mod: – support for many different layers, – possible to choose colours, transparency and names for each layer, – mod allows you to import IGES models with colours, – possible to show holes/vias independent.
40. Altium Designer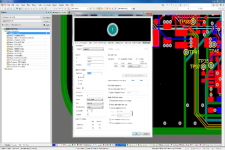 Printed Circuit Boards are the central nervous system for every electronic product. The backbone of every great PCB design is the tools and talent of the designer. That's why we take PCB design so seriously. Altium Designer combines precision, usability, Native 3D, and collaboration to enable engineers and designers to get complex PCB designs done right, the first time.
41. Sprint-Layout 5.0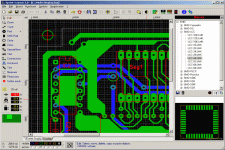 Sprint-Layout – this software is getting more and more famous in the last years. If you need a software to design your PCB's easy and fast, you can't get away from Sprint-Layout! Many thousand satisfied users can't be mistaken – Sprint-Layout with its marvellous usage is simply unbeatable! There is no unnecessary "ballast" which makes it difficult to keep the overview or which makes the usage almost impossible. Because of the logical and understandable structure of Sprint-Layout the usage is very easy to learn. So finally, you can concentrate to the essential thing: Designing and optimizing your PCB-layouts.
42. WinCircuit 2008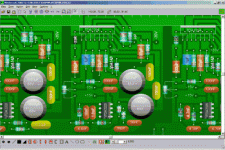 WinCircuit is a software of realization of drawing of printed circuit in single or double layers. Principal qualities are the facility of use and the sight in pseudo 3D which gets a vision of the circuit close to reality. At the time of the installation, you have the choice between three languages, English, Spanish or French.
43. Advanced Circuits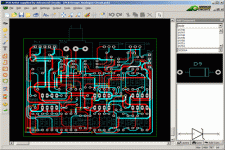 Our software is not only easy to use, it is absolutely the best available! Our customers tell us this over and over again! One of the reasons they love doing business with us is because of our PCB design software. When it comes to printed circuit board design, we help you get it done right, and that saves you time and money down the line.
44. KiCad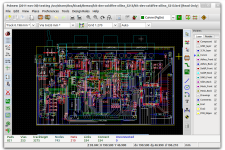 KiCad is an EDA software suite for the creation of professional schematics and printed circuit boards up to 32 copper layers with additional technical layers. KiCad runs on Windows, Linux and Apple OS X and is released under the open-source GNU GPL v2 free of charge. If you like KiCad or are making a good living using KiCad in your toolset, you should consider donating funds used for development. CERN has put up a place to collect donations which will be used directly to support a developer.
45. DesignSpark PCB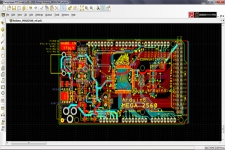 DesignSpark PCB is the world's most accessible electronics design software, specially designed for Rapid Prototyping and turning your circuit ideas into testable boards faster. Easy to learn and easy to use, DesignSpark PCB is here to help your company explore more design options – leading to increased innovation. At the core of this unique software is a powerful EDA engine that enables you to capture Schematics and design PCB boards and layouts. Access to on-line libraries of 80,000+ parts, instant Bill of Materials quoting and links to fast turnaround PCB vendors through unrestricted Gerber and ODB++ outputs, along with ample of prototype design functionality make this software indispensible for the impressive user base of over quarter of a million engineers.
46. AutoTRAX Design Express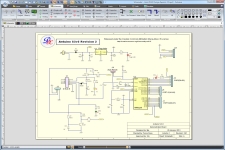 AutoTRAX Design Express (DEX) is a powerful integrated Electronic Design Application for Electronic Engineers. It has all the features you expect and need to rapidly and easily take your design from conception through to production. Its in-built hierarchical project manager lets you perform both top-down and bottom-up design and reuse design components and sub-systems. Schematic capture and pcb layout has never been easier.
47. Target 3001!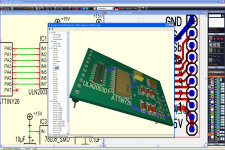 TARGET 3001! is a CAD-/CAE-software for PCB design made in Germany by IBF. It consists of schematic, simulation, layout, autorouter, 3D view and front panel design within one user interface. There are price calculators including ordering function for PCB and frontpanels.
48. ZofzPCB: 3D Gerber Viewer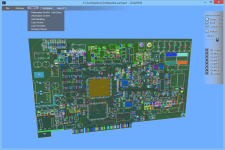 ZofzPCB is a FREE 3D Gerber viewer that shows you more than just how your board is going to look. ZofzPCB lets you see inside your board – between the layers – so you can give it a truly thorough inspection. It makes pre-production verification of your PCB designs fast, easy, intuitive and fun.
49. PCB123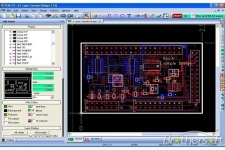 Sunstone Circuit's excellent free CAD design software program provides the solution for all your PCB CAD design software needs. It interactively checks your design against our manufacturing tolerances (DRC), and also quotes your board and components as you design.
50. FreePCB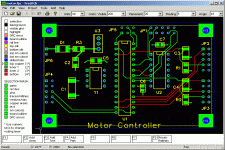 FreePCB is a free, open-source PCB editor for Microsoft Windows, released under the GNU General Public License. It was designed to be easy to learn and easy to use, yet capable of professional-quality work. It does not have a built-in autorouter, but it can use the FreeRoute web-based autorouter at www.freerouting.net.
51. Autodesk EAGLE V9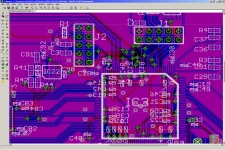 Autodesk EAGLE is an electronic design automation (EDA) software. Enabling printed circuit board (PCB) designers to seamlessly connect schematic diagrams, component placement, PCB routing, and comprehensive library content.
52. ExpressPCB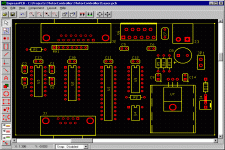 The ExpressPCB Windows layout software makes designing PC boards simple for the beginner and efficient for the professional. Its standard Windows user interface uses all the familiar commands such as copy, cut, paste & dragging. No Gerber export.
Summary
If you found more PCB design softwares leave a comment and we insert them to the main list in this article.
If you are looking for high quality PCBs PCBWay is the best choice: